A Team of Experienced Therapists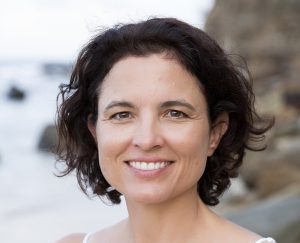 CWRS is a multi-disciplinary practice that employs Occupational Therapists, Physiotherapists, Rehabilitation Counsellors, Psychologists, Exercise Physiologists and Vocational Employment Consultants to ensure that all aspects of injury management are able to be provided for our customers around the Sunshine Coast, Brisbane, Gold Coast, Maryborough, Hervey Bay, Gympie, Bundaberg and Cairns.
CWRS delivers Employers and Insurers quality injury management and injury prevention services that are aligned with best practice, evidence based solutions to help with the recovery of their workers following injury, encourage increased productivity and less absenteeism from their staff, and develop a risk management plan to aide employees to create safe workplaces for their staff.  We will continue to provide this service by our ongoing commitment to partner with experienced consultants, to ensure that the quality of our service is maintained.
CWRS founder, Principal and owner is Nicole Marshall who is a professional Occupational Therapist who graduated from the University of Queensland in 1997 – Nicole has specialised in the provision of occupational rehabilitation services since her graduation, working in Australia, the UK and Canada.
Nicole initially established her injury management business on the Sunshine Coast in 2007 as co-owner of Coastal Physiotherapy.  As this business continued to develop and grow, it became apparent that the injury prevention and injury management arm of the business needed to evolve into it's own enterprise, which saw the establishment of Coastal Work and Rehabilitation Solutions.  CWRS expanded from a Sunshine Coast business to a Queensland wide consultancy service in 2012.
Nicole has extensive experience in service delivery in the following areas: Functional Capacity Evaluation, Pre-employment Assessment, Worksite assessment, Task Analysis, Hazardous Manual Task Training Programs, Ergonomic Assessment and Case Management.  Nicole leads a team of Consultants around the state including Physiotherapists, Occupational Therapists, Exercise Physiologists, Rehabilitation Counsellors, Employment Consultants and Psychologists.